Share this post through social media!
Odeon has defended the pricing of their swanky new cinema in central London, which houses seats costing up to a whopping 40 Earth pounds.
At that price one ticket would cost the same amount as two months worth of Odeon's Limitless pass, which lets you watch as many movies as you want.
Mary Poppins Returns is now on sale at the newly revamped Odeon Leicester Square, at the bargain price of— HOW MUCH?! pic.twitter.com/OI6Bu6qAcV— Chris Presswell (@ChrisPresswell) December 4, 2018
In a statement Odeon said: "With tickets starting at just £10 for every show… it offers fantastic value compared to tickets for other popular destinations like the theatre, concerts or live sports.
"Price choices vary and flex depending on a number of factors including seat type and location in the auditorium, what we're showing, time of day, and the number of people booking at one time.
"The first week of the biggest film of the year during the festive season is obviously peak, and guests can expect prices will flex throughout the year."
The cinema is set to open later this month featuring the new Mary Poppins movie with Emily Blunt, as well as Aquaman, Bumblebee and Creed 2.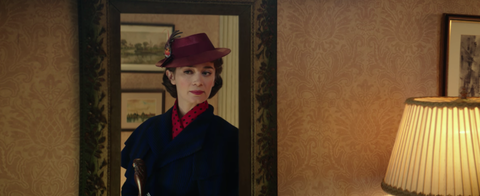 The front eleven rows of the cinema dubbed The Luxe Recliner feature tickets starting at £25.75 – £40.75 when purchasing online, this area also includes disable seating.
Meanwhile the Luxe Classic seats, which range from £10.75 to £23.25 place the cheapest seats in the last two rows of the cinema.
The 800-seat cinema in Leicester Square, which has recently completed its 11-month refurbishment will feature laser projection and audio from Dolby's Atmos technology.
Statista, a market research website placed the average UK cinema ticket price at £7.49 back in 2017.
We can also reliably inform you at the Premiere cinema in Romford, Essex costs £4 every day of the week.
Share this post through social media!